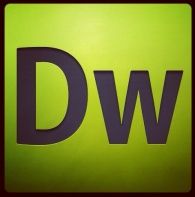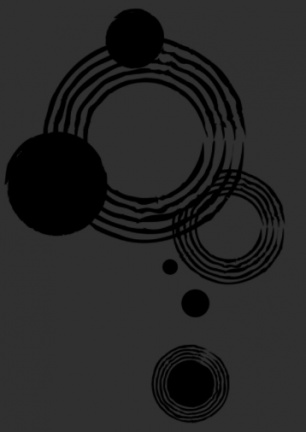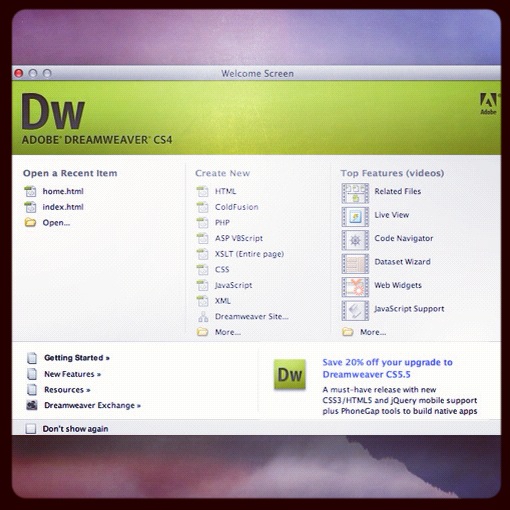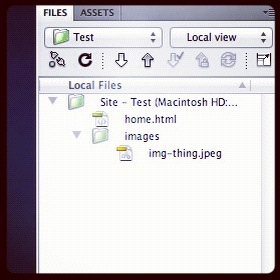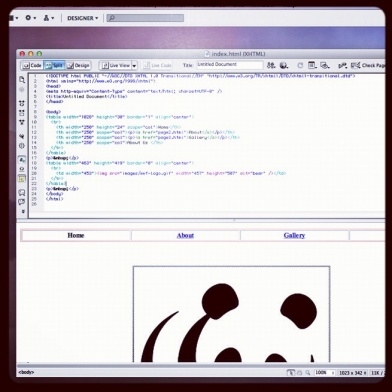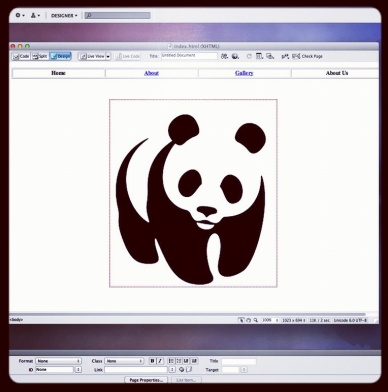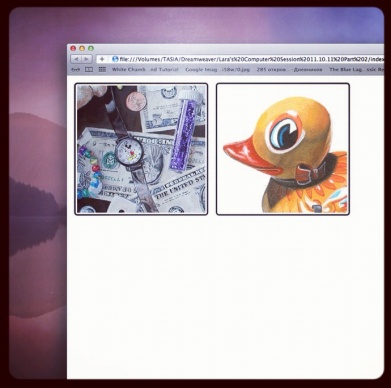 Dreamweaver
Adobe® Dreamweaver® is the industry-leading web authoring and editing software that provides both visual and code-level capabilities for creating standards-based websites and designs for the desktop, smartphones, tablets, and other devices.



I've been using Dreamweaver for a good few years now, so creating a simple Web page is not problem at all. Remembering my own mistakes when I was just starting to use this program, it's crucial to keep everything 'clean & tidy'. Everything has to be organized in be in a certain folder otherwise Dreamweaver will find it very difficult to locate the data and eventually will mess up the whole layout.
It's also very important to name all your files properly, which means small case letters, numbers and underscores only.
Good thing about Dreamweaver is that you can create both ways- with code or pure design.It gives you more freedom and help you learn certain aspects of the code at the same time.
I tend to learn the hard way - I spent hours wondering around and checking out all the program controls instead off reading a manual or watching a tutorial. And I must say it's much easier just to Google whatever you need and get answers quick. Saves a lot of time and effort.
Here is an example of good,straight-forward tutorial on how to start with Dreamweaver.
[home]